'Frida: Day & Night' original painting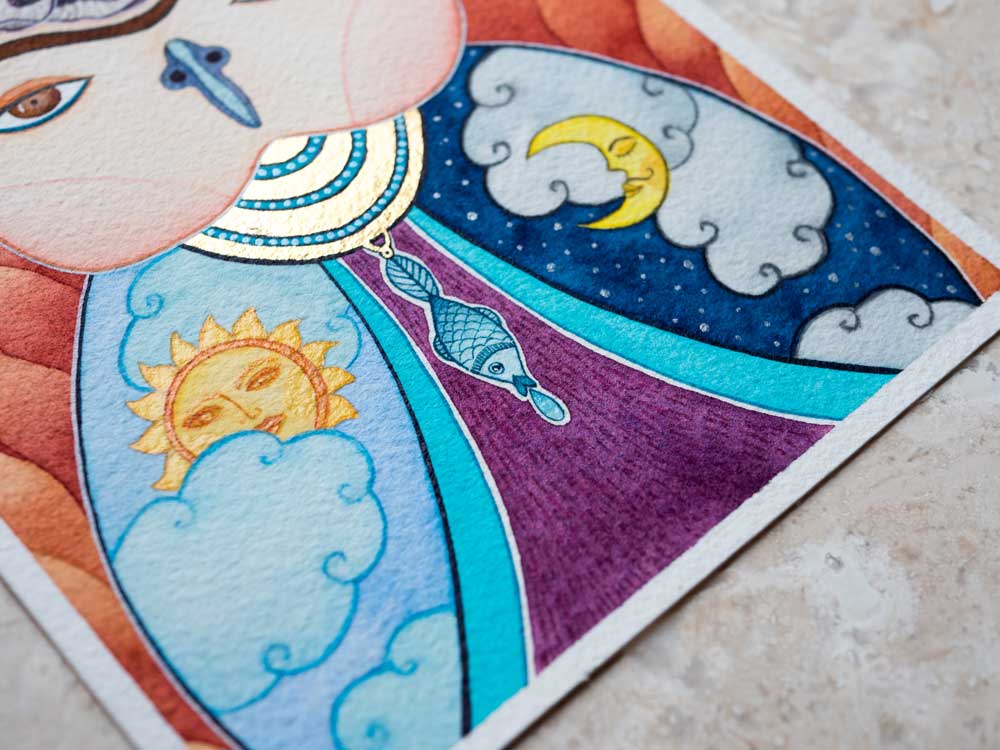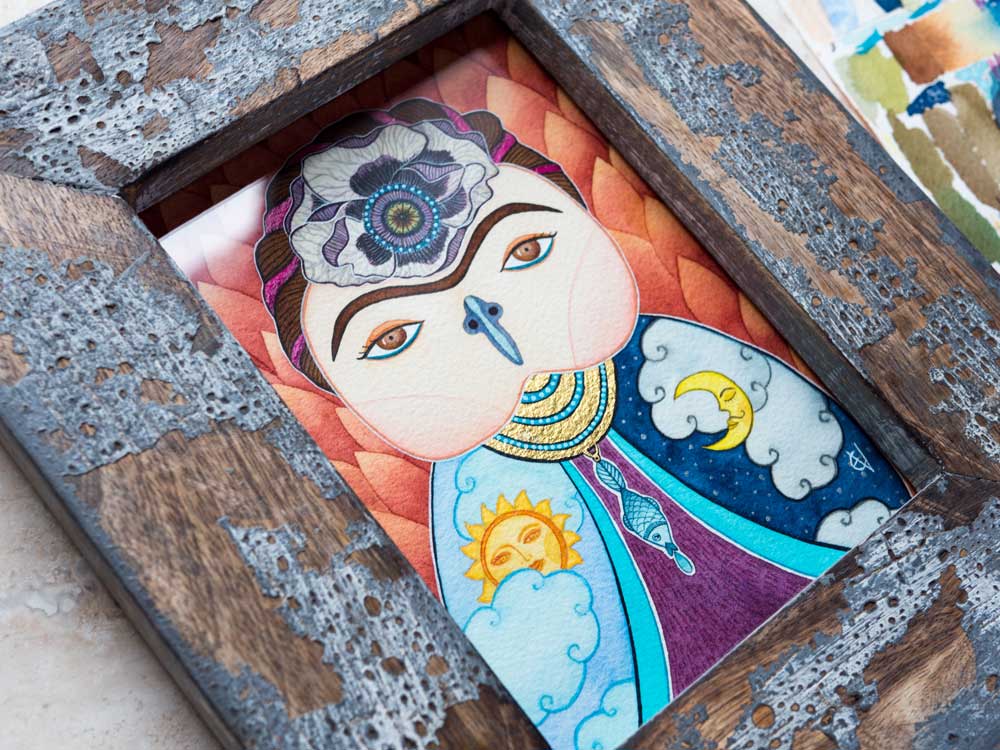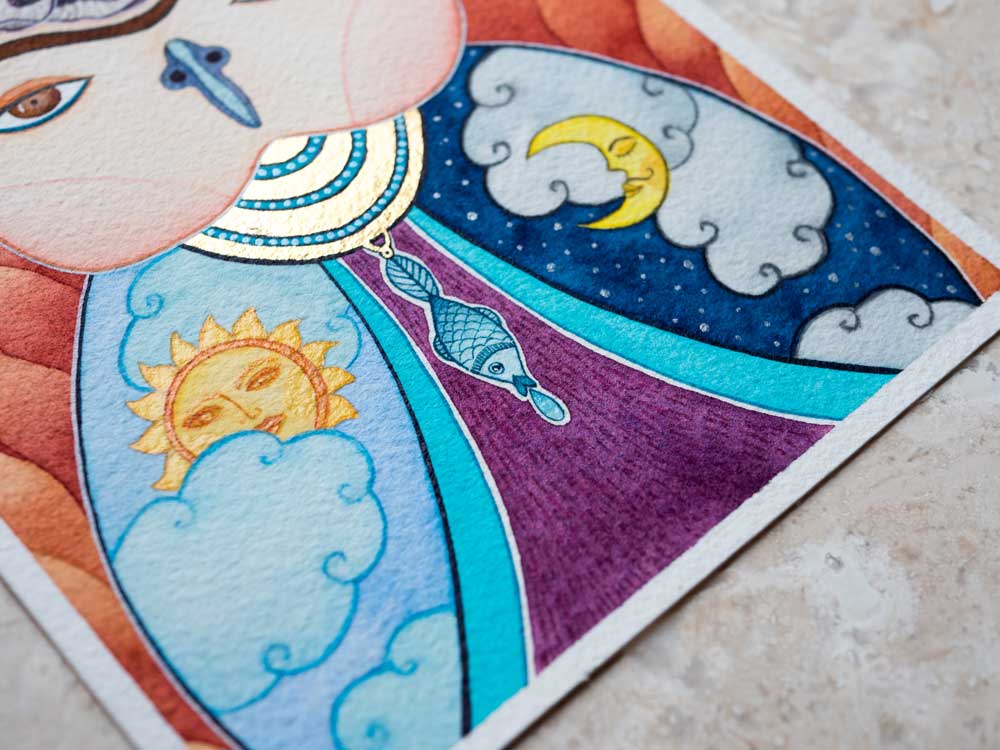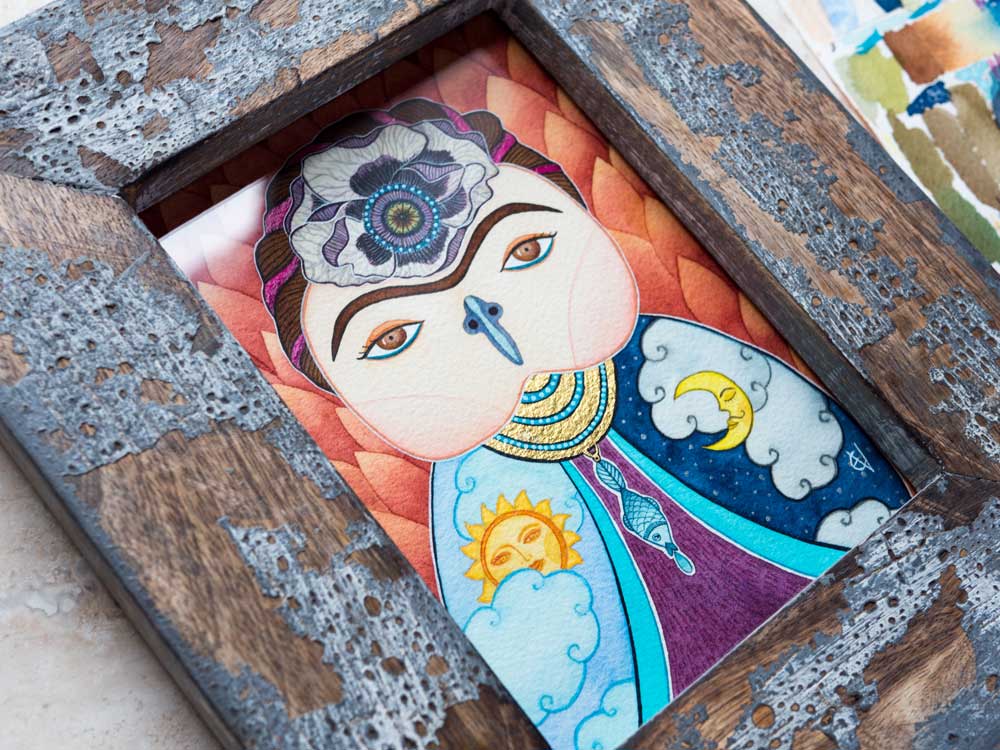 sold out
'Frida: Day & Night' original painting
original painting (frame included)
watercolor, ink and liquid gold leaf on watercolor paper
5" × 7" unframed
8¼" × 10¼" framed
signed
all framed originals are shipped in a box, carefully protected with bubble wrap and foam peanuts to ensure safe arrival. Once placed, orders will be shipped the following week.
This painting is a part of the series of mini Frida Kahlo portraits, where each of the paintings is inspired by her own artwork. 'Day & Night' is a second painting in the series, inspired by Frida's painting 'The Love Embrace of the Universe'. I was always mesmerized by the rich colors, vivid greenery, thoughtful detailing and brutal honesty of her self-portraits. Frida was the first person I owlized, one of my favorite artists, she is one of the artist's who's brush told stories brighter than any word could say.